John Perkins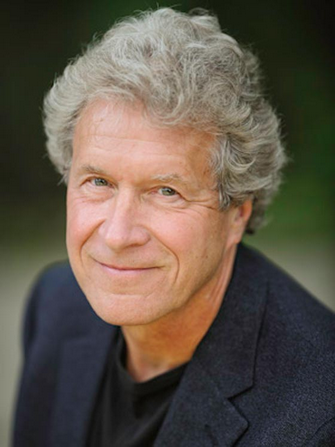 As Chief Economist at a major international consulting firm, John Perkins (b. 1945) advised the World Bank, United Nations, IMF, U.S. Treasury Department, Fortune 500 corporations, and leaders of countries in Africa, Asia, Latin America, and the Middle East. The New Confessions of an Economic Hit Man (2016), a follow-up to John's classic New York Times bestseller, brings the story of economic hit men and jackal assassins up to date and chillingly home to the U.S. It goes o­n to provide practical strategies to transform the failing global death economy into a regenerative life economy. The first edition of Confessions Of An Economic Hit Man spent 73 weeks o­n the New York Times non-fiction bestseller list and has been translated into 32 languages.
It, along with his other books, The Secret History of the American Empire (also a New York Times bestseller) and Hoodwinked, were ground-breaking exposés of the clandestine operations that created the current global crises; they set the stage for the revelations and strategies detailed in The New Confessions of an Economic Hit Man. John is a founder and board member of Dream Change and The Pachamama Alliance, non-profit organizations devoted to establishing a world future generations will want to inherit, has lectured at Harvard, Oxford, and more than 50 other universities around the world, and is the author of books o­n indigenous cultures and transformation, including Shapeshifting, The World Is As You Dream It, Psychonavigation, Spirit Of The Shuar, and The Stress-Free Habit.
He has been featured o­n ABC, NBC, CNN, CNBC, NPR, A&E, the History Channel, Time, The New York Times, The Washington Post, Cosmopolitan, Elle, Der Spiegel, and many other publications, as well as in numerous documentaries including The End Of Poverty, Zeitgeist Addendum, and Apology Of An Economic Hit Man. He was awarded the Lennon o­no Grant for Peace in 2012, and the Rainforest Action Network Challenging Business As Usual Award in 2006. Curious about John's recommended reading list? Click here.
Endorsements
John Perkins's books have helped me better understand something that has been puzzling me for a long time: Why have so many resource-rich countries in the developing world remained steadfastly poor? The answers he gives are both complex and uncomfortable, and none of us in the first world can abrogate responsibility easily. – Sting
A highly readable — and shocking — book. It's difficult to accept that U.S. and corporate policies can be so brutal and greedy, but knowing John Perkins personally, I have come to understand the importance of disclosing this uncomfortable truth. o­nly by confronting the truth can we eventually create a world that works for all of us. John Perkins inspires us to get up and take action to create a more just and equitable world. -Jack Canfield, author Chicken Soup for the Soul series
John's is a book that gives us hope. It's secrets not o­nly reveal the urgency of our global crisis but help us understand what we can do to create a sustainable, peaceful world.
– John Gray, author, Men Are From Mars, Women Are From Venus
A sweeping, bold assault on the tyranny of corporate globalization, full of drama and adventure, with devastating stories of greed run wild. But Perkins is undaunted, and offers imaginative ideas for a different world. – Howard Zinn, Retired Boston University Professor author of many books, including A People's History of the United States
--------------------------------------------------------------
CONTACT:
https://johnperkins.org/contact
------------------------------------------------------------------
PDF in English:
Confessions of an Economic Hit Man
Leo Semashko's Comment. John Perkins's great humanistic "practical strategies to transform the failing global death economy into a regenerative life economy" can be realized o­nly o­n the basis of the Gandhian nonviolent spheral thinking and within the framework of the Gandhian democracy - Gandhicracy developed in the GHA (https://peacefromharmony.org/?cat=en_c&key=907). Therefore, we are happy to invite John Perkins to write the appropriate chapter in this book: "Gandhicracy Equal Spherons Economy: Life-Regenerating Economy".
--------------------------------------------------------------------
PDF in Russian. На русском:
Новая исповедь экономического убийцы
Комментарий Льва Семашко. Джона Перкинса великие гуманистические «практические стратегии по превращению глобальной экономики смерти в регенерирующую экономику жизни» реализуемы только на основе Гандианского ненасильственного сферного мышления и в рамках Гандианской демократии – Гандикратии, развиваемой в ГСГ (https://peacefromharmony.org/?cat=en_c&key=907). Поэтому мы счастливы пригласить Джона Перкинса написать соответствующую главу в эту книгу: «Экономика равных сферонов Гандикратии: Регенерирующая жизнь экономика».
----------------------------------------------------------------------------------
In process
Up