Friendly sites and organizations
You can support us by placing our banner o­n your site.
For banner exchange please mail to monkey-island at yandex.ru
Our banner code: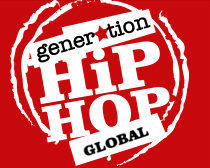 Hip Hop Culture, Youth Empowerment, Youth Development, Entrepreneurship…these are at the heart of the mission and work of Generation Hip Hop Global.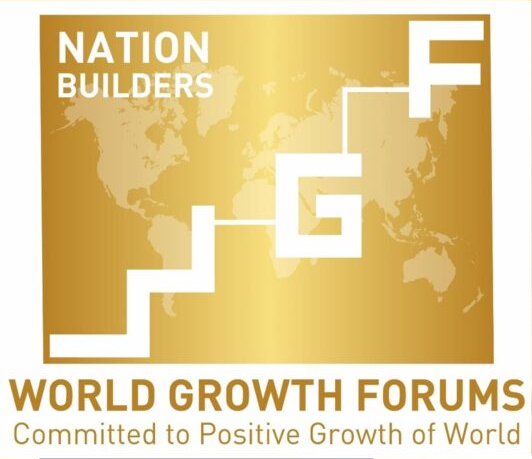 Inclusive, equal and positive growth all across the world – in all societies, sections and economies.
Elite Rehab Placement. For Alcohol and Drug Addiction Rehabs:
https://www.eliterehabplacement.com/
WICO - "Women's International Coalition" - for Culture of Peace, Non-Violence and Empowered Women":
www.wicointernational.org
www.wicohome.org





The UNO:
www.un.org
http://www.unsystem.org/en/
International Decade for the Culture of Peace and Non-Violence for the Children of the World (UNO):
http://decade-culture-of-peace.org
UNESCO:
http://www.unesco.org
UNICEF:
http://www.unicef.org
The UN Special Session o­n Children (2002):
http://www.unicef.org/specialsession/
The Gorbachev Foundation:
http://www.gorby.ru
The Nobel Peace Prize Laureate 2004: Wangari Muta Maathai:
http://www.wangarimaathai.or.ke/contacts.php
The International Forum for the Culture and Literature of Peace (IFLAC):
www.iflac.com
www.iflac.com/ada
www.iflac.com/horizon
www.groups.yahoo.com/group/IFLAC
IFLAC-subscribe@yahoogroups.com
Global Coalition for Peace:
www.globalcoalitionforpeace.net
Transcend Peace University (TPU):
http://www.transcend.org/tpu
tpu@transcend.org
Fritjof Capra's Center for Ecoliteracy in Berkeley, CA USA:
http://www.fritjofcapra.net
The International Sociological Assotiation (ISA) Recearch Committee (RC) 07 Futures Research:
http://www.ucm.es./info/isa
The ISA RC 25 Sociolinguistic:
http://staff.hum.ku.dk/smo/smo2/RC25-news-f2002.htm
The ISA RC 51 Sociocybernetics:
http://www.unizar.es/sociocybernetics/
The ISA RC 53 Sociology of Childhood:
http://www.ucm.es/info/isa/rc53.htm
International Centre for Dialogue among Civilisations, Teheran:
http://www.unesco.org/dialogue2001
http://www.dialoguecentre.org
The International Academy of Dialog between Cultures and Civilisations:
www.sprap.pl.eu.org
Prof. Dambar Bir Thapa - President, Peace Education Academy of Nepal, International Association of Educators for Peace, Nepal, Kathmandu:
dbthapa@col.com.np
Maria Cristina Azcona, Argentina:
www.iflacenarg.bravehost.com
www.bilingualmca.bravehost.com
www.iflacenarg.bravehost.com/ada.html
www.iflacenarg.bravehost.com/ada2.html
www.iflacenarg.bravehost.com/adalibros.html
www.iflacewnarg.bravehost.com/adaarticulos.html
Peace Child Israel:
http://www.mideastweb.org/peacechild/
Four candles:
http://i.euniverse.com/funpages/cms_content/2529/4candles.swf
Organizations who work to better the community through volunteering and health awareness: AddictionResource.com, who raises awareness o­n the dangers of addiction and helps young adults stay drug-free (https://addictionresource.com/), and HealthCorps, who also promotes healthy living among teens (https://www.healthcorps.org/)

Byron De Lear, Global Peace Solution, GPS... positioning the world in a different way:
www.globalpeacesolution.org
byron@globalpeacesolution.org
Jacqueline Haessly, Ph.D., Peacemaking Associates and the Milwaukee Peace Education Resource Center, Milwaukee, WI:
jacpeace@earthlink.net
Gayle Landt, World Beyond War:
gaylelandt@att.net
Institute of arts and civil dialogue:
www.arts-civic.org
Centre of the World Dialogue:
www.worlddialogue.org
The InterAmerican dialogue:
www.iadialog.org
Democratic dialogue:
www.dem-dial.demon.co.uk/index.htm
David Adams, Professor Psychology -International Decade for the Culture of Peace and Non-Violence for the Children of the World:
http://decade-culture-of-peace.org
Adams1peace@aol.com
Robert Stewart, Quebec Peace Education:
peace-conference@sfu.ca
albertapeaceeducation@yahoogroups.com
rjvarney@telus.net
cultureofpeacereport@yahoo.ca
Renee Vaugeois, Canadian Culture of Peace Program:
http://www.peace.ca/canadiancultureofpeaceprogram.htm
rjvarney@telus.net
Mrs Gunilla von Arbin, Secretary General, World Childhood Foudation:
asa.swahn@childhood.org
The Norwegian Centre for Child Research:
http://www.svt.ntnu.no/noseb/english/
Mothers Acting Up:
www.mothersactingup.org
volunteer@mothersactingup.org
Another Mother for Peace:
www.anothermother.org
411@anothermother.org
St.-Petersburg Club "Umnitsa" for the Preschool Childs Harmonious Development:
http://www.vetrova.com/
Evelin Lindner, Human Dignity and Humiliation Studies:
www.humiliationstudies.org
e.g.lindner@psykologi.uio.no
Tarek Heggy: METRANSPARENT WEBSITE:
www.t-heggy-site-contents.org
http://www.heggy.org
http://www.metransparent.com/authors/english/heggy_english.htm
http://www.metransparent.com/authors/french.htm
http://www.windsofchange.net
http://www.arabworldbooks.com/Articles/heggy/menu.htm
www.google.il
Heggy@heggy.org
Tarekheggy@hotmail.com
Andrew Andersen. Аtlas of the Ethnic Conflicts:
http://www.atlas-of-conflicts.com/
anders@atlas-of-conflicts.com
Free Muslims Against Terrorism, President Kamal Nawash:
president@freemuslims.org
www.freemuslims.org
Union of Russian societies in Sweden:
www.rurik.se
International Association Projects of "Russian Culture":
www.russkyformat.ru
Teach Kids Peace:
www.teachkidspeace.com
Africa Youth Ministries Uganda:
www.aymu.org
Love and Peace(Greece):
http://clubs.pathfinder.gr/LOVEandPEACE
The Promise Club:
www.thepromiseclub.com
Global Health Council Community:
www.globalhealth.org
The Love Foundation:
www.thelovefoundation.com
International Association "Russian culture":
http://www.russkyformat.ru
Erin Elizabeth Kelly-Moen:
http://www.authorsden.com/visit/author.asp?AuthorID=11155
Planet - 3000 - site "World without borders ":
http://worldwithoutborders.site.voila.fr
Veziau's Site - Planet of the happy people:
http://happypeopleplanet.site.voila.fr
Osborne's Site – World Harmony Network :
www.world-harmony.com
John McConnell's sites:
www.earthsite.org, www.wowzone.com

Sergio Tripi: Good News Agency:
www.goodnewsagency.org

Global Alliance for Ministries and Departments of Peace:
www.peoplesinitiativefordepartmentsofpeace.org

Nancy Roof, Kosmos Journal; USA:
http://www.kosmosjournal.org

Samone Myers, EarthCURE:
www.earthcure.org

Mitchell Gold, Homeplanet Alliance; Canada:
www.homeplanet.org

Pierre Fosseprez, Poet, France:
http://peace-world-cup.over-blog.com

Celine Leduc, Canada IFLAC:
http://effusion.2005.blogspot.com
http://loveisrael.blogspot.com

Robert M. Weir, Writer; USA:
http://www.robertmweir.com/
http://www.thepeacealliance.org/
Kathy J. Ward:
www.elderrecreationtherapy.com, www.worldelderland.com,
www.betterworld7.com, www.kathyjward.com/blog
David Stringer, The Universal Alliance:
http://www.universalalliance.org.uk
Bernard Phillips, Sociological Imagination Group:
www.sociological-imagination.org
Dr Tholana Ashok Chakravarthy:
www.poetryofpeacewings.com
Jan Jacobsen:
www.worldpeace.no
Douglas Mattern, World Citizens:
www.worldcitizens.org
Carol Hiltner:
www.altaimir.org
Tony Jenkins, Global Campaign for Peace Education:
www.tc.edu/PeaceEd/newsletter
Trevor Osborne,World Harmony Network:
http://www.world-harmony.com/index.html
Kamran Mofid, Globalisation for the Common Good Initiative:
www.globalisationforthecommongood.info and www.commongoodjournal.com
Lama Gangchen, L.G. World Peace Foundation UN NGO:
http://www.lgpt.net/
Hong Tao-Tze, Federation of World Peace and Love (FOWPAL):
http://fowpal.org
Valery Guerguel, Museum of Peacekeeping Operations:
http://un-museum.ru/
Jan R. Hakemulder, Intercultural Open University:
http://www.iouedu.com
David Williams, Oxford (UK) Excellence Chief Executive:
www.oxfordukexcellence.co.uk
Natalia Shelaru, TRANSCEND Peace University (TPU):
www.transcend.org/tpu
Ying Lian, China Internatiomal Radio:
www.crienglish.com
Yoshika Tatsuya, Peace Boat,
www.peaceboat.org
Dimitris P. Kraniotis
http://www.dimitriskraniotis.com/
Liu Xiaocheng
www.mydream.org.cn
Alexander Olshansky
http://www.olshanski.ru
David Maidman
http://thinkpeacemovie.com/
Ghassan Abdallah
www.care-palestine.com
Dalia Steiner
www.wicointernational.org
www.wicohome.org
Robert Najemy
http://www.HolisticHarmony.com
Jagdish Gandhi
http://www.jagdishgandhi.org/index.html
Rama Narayana
http://www.auroville.org/
Nina Meyerhof
www.children-of-the-earth.org
Institute of Spiritual Healing
www.ishdhaam.com
Teachers Without Borders (TWB)
http://www.teacherswithoutborders.org
Ian Harris
http://www.iprafoundation.org/
Dr. James T. Ranney
www.globalconstitutionforum.org
Dr. Francois Houtart, President of the Tricontinental Center (Louvain-la-Neuve, Belgium)
www.cetri.be
Francis C W Fung, Ph.D., Director General, World Harmony Organization, San Francisco, CA
www.worldharmonyorg.net
Gaspard Ahobamuteze, College Doctrine Vitae, Rwanda
www.doctrinavitae.org
Dr. Norman Kurland, Center for Economic and Social Justice
www.cesj.org, www.eei-consultants.com
Lily Yeh
www.barefootartists.org



---


Websites of the children's suffrage supporters:
http://www.brown.edu/Students/Association_for_Childrens_Suffrage/
Esperanto Websites:
http://www.esperanto.mv.ru/Esp16/index.html
http://www.ikso.net/esperanto-kurso/
http://groups.yahoo.com/group/esperanto-kurso/
Esperanto encyclopedia:
http://eo.wikipedia.org
15/06/05
Up